In the picturesque heart of New Zealand's South Island lies the Hakataramea Valley, a stunning region known for its natural beauty and rich agricultural heritage.
The Hakataramea Sustainability Collective (HSC) is taking steps towards environmental sustainability, aided by the expertise of Environmental Accounting Services. The collective is poised to set an example for similar communities seeking to address greenhouse gas (GHG) emissions and reduce their environmental footprint.
The HSC, a local initiative spearheaded by dedicated community members, is embarking on a journey to develop a comprehensive catchment-wide environmental plan that aligns with their commitment to sustainable land use and preservation. Central to this endeavour is the recently awarded grant from the Ministry for Primary Industries, supporting the Productive and Sustainable Land Use (PSLU) project. The PSLU project offers a pathway to tackle environmental challenges while fostering prosperity and community resilience in the Hakataramea Valley.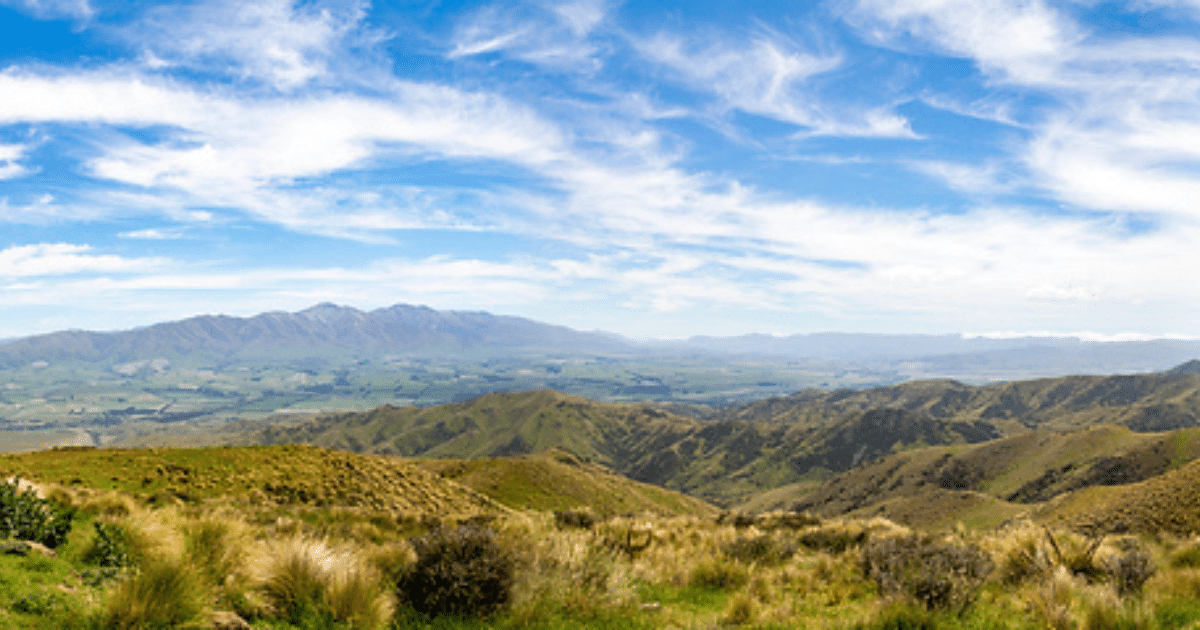 GHG Emissions and Sequestration Analysis
HSC's understands the importance of quantifying and addressing GHG emissions within their community via tangible actions. Sarah Elliot, the project lead, has partnered with EAS to conduct a Farm Level GHG emissions and sequestration analysis. This partnership aims to refine the collective's understanding of their emissions profile and explore potential actions to mitigate their impact while considering the financial implications and return on investment of these options.
EAS will collaborate closely with six selected valley producers, offering tailored assessments and action plans based on the impact of possible future emissions levies, coupled with an assessment of viable options for generating revenue by implementing planting projects under the Emissions Trading Scheme (ETS) or biodiversity credits. This collaborative process entails producers sharing their emission data, including the breakdown between long-lived and short-lived gases. In some cases, field verification might be necessary to ensure accurate data collection, involving factors like vegetation age and size.
Empowering Change Through Knowledge Sharing
One of the standout features of HSC's initiative is their commitment to knowledge sharing and capacity building. Producers who undergo our analysis will share their data with the catchment group, fostering an environment of learning and collaboration. EAS will play an integral role in facilitating workshops that delve into GHG estimation tools, practical implementation of identified opportunities, and the collective benefits these actions bring to the entire catchment area.
Sustainability: A Shared Vision for the Future
As HSC and EAS work together to navigate the complexities of emissions analysis and mitigation, the collective's vision of a sustainable, thriving future remains at the forefront of the project. We look forward to delivering our reports from the assessments of the farms and being able to clearly outline the steps the farmers can take to improve productivity and/or increase revenue through altered management practices or the strategic planting of vegetation. Ultimately, these endeavours seek to foster both environmental and economic resilience, ensuring that the valley's landscapes remain abundant and prosperous for generations to come.
Juliet Gray, Chairperson, Hakataramea Sustainability Collective, expressed her excitement, stating, "We chose Environmental Accounting Services on a strong recommendation from a community member who had worked with Carly in another environmentally focussed farmer group and had found her approach to be both scientific and practical. Carly's experience with global climate change mitigation including delivering technical agriculture advice in Australia gives a great balance and you know she understands the practical side of the farming businesses in our community. We are excited that EAS will bring both valuable expertise and support to our community group and help us assist our land managers with planning, measuring, reporting and to act on the commitment to reduce environmental impact while still remaining financially viable."
HSC's journey shows the power of community-driven initiatives and strategic partnerships, setting an example for similar collectives across New Zealand with their commitment to sustainable land use and environmental responsibility.
For more information about the Hakataramea Sustainability Collective and their pioneering efforts, please visit their website: Hakataramea Sustainability Collective.