Environmental Accounting Services has been at the forefront of empowering governments, corporations, industry bodies, businesses, communities, and educational institutions worldwide to actively contribute to a sustainable future.
Our team engage in a diverse range of impactful projects. From assisting nations in fulfilling their commitments under the Paris Agreement to fostering participation in the exploration of carbon sequestration prospects, we drive efforts towards both global and local decarbonization.
We are committed to safeguarding our invaluable natural resources and also work closely with local communities to achieve tangible progress in their journey towards a greener future.
Check out some of our current and recent projects here.
Case Study
With a goal of becoming more sustainable and reducing their carbon footprint, iFly, an indoor skydiving facility in Queenstown, joined the Climate Action Initiative (CAI)
Case Study
Cardrona Distillery, nestled in the picturesque Cardrona Valley, is becoming known not only for crafting top-tier spirits but also for its commitment to sustainability.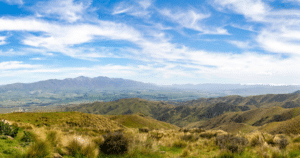 Case Study
HSC is taking steps towards environmental sustainability, aided by the expertise of Environmental Accounting Services.